The longest Zip Line (Foofie Slide) ride in the world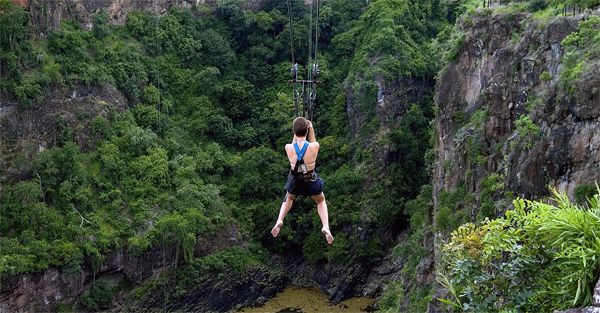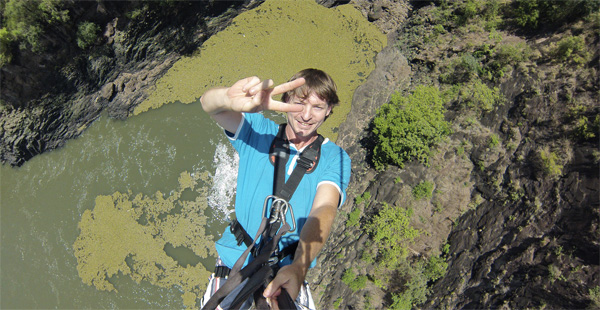 Hurtle at 106 km's across the 425m gorge
This is the longest Zip Line (Foofie Slide) ride in the world. Imagine the Adrenalin rush traveling a speed of 106 km's hurtling 425 m across the gorge, while suspended 120 m above the breath taking beauty of the Zambezi water below!
As the river zigzags down the Batoka Gorges, our cable is suspended across from one side to the other. For this product you are harnessed and attached to a pulley, then launched over the edge picking up speed as you descend over the water and reaching a speed of 106 km an hour.
This activity is totally safe for children of all ages. Smaller children are harnessed with their parent/guardian and can enjoy high wire.
PRICE: Zip Line US$69.00 pp
OPERATES: Daily
MIN/MAX: n/a
LANGUAGE: English
PLEASE NOTE:* Minimum age – There is no age limit on these activities, however, at managements discretion children may be required to travel in a double harness with an adult. Parents or guardians of any child under 16 must be present and available to sign an indemnity on the child's behalf. Management retain the right to turn a child away at their own discretion should they feel the child is not able to cope with the experience in any way. There is no maximum age limit.